Many articles talk about profit from YouTube on many sites, and today I do not intend to add a new article to this list, but I intend to provide an integrated, exclusive, reliable, and completely free guide for every young person looking to profit from YouTube.
Today I will put in your hands a comprehensive guide through which you can become a real, successful, famous YouTuber, and able to achieve thousands of dollars steadily and guaranteed, and in legitimate ways that comply with the laws and conditions of YouTube.
Here are some of the main points I will cover in this guide:
I will address the most important points that make YouTube an exceptional opportunity to make a profit online.

I will answer in detail the question "What do I need to earn from YouTube?".

I will put before you the steps that you need to follow in detail to start earning from YouTube.

I will put in your hands a set of very important tips and points that will help you in your journey to profit from YouTube.

I will put in your hands a set of professional courses on the Udemy platform that will help you a lot to succeed.





These are the main aspects that will be covered in the article, but that is not all. In the middle of the lines and during the explanation, you will learn about many important points, including:
The answer to the question, the profit rate from YouTube, and how much do you earn from a thousand views.

Terms of profit from YouTube with a simple and easy explanation, and how to achieve them.

What to do if you do not have the skill you need to earn from YouTube.

A group of important YouTube links, including the YouTube Educational Academy, the terms and conditions page, the property rights policies page…etc.
Above all, and because we are winners, we dedicate an entire section about YouTube and how to profit from it, so you will find me from time to time providing you with links to other articles dealing with explanations, ideas and information specialized in certain points.
You will find links to articles such as: how to choose a channel idea, explaining the steps for creating it, ways to promote the channel, how to get higher views, explaining the trend strategy, and explaining various other ways to profit from YouTube … etc.
Before we start, I tell you that profiting from YouTube requires time, effort, and investment as well. The results that can be achieved are worth the time, effort and investment required.
And here is your first test in making the effort required to succeed, which is to study this guide completely with concentration and attention, and to read the related topics that I will refer to during the guide.
Believe me, this will save you a lot of time and effort in the future and will prevent you from making many mistakes, so do not be lazy and pass your first test.
Why is profit from YouTube an exceptional opportunity for everyone?
1- Video in general, and YouTube in particular, is an excellent way to convey any idea in an easy, simple, and effective way to Internet users.
2- The Internet user is often lazy, so he prefers to see what he wants on the Internet with the least effort, and this is precisely what YouTube videos provide.
3- According to statistics about YouTube, it alone attracts nearly two billion monthly users.
4- Because of the profit-sharing system provided by YouTube, video producers have become more motivated to make videos most efficiently and professionally and to cover all human interests.
Based on this, YouTubers have come to trust it as a search engine and use it not just for entertainment, but they use it to answer all their questions and solve all their problems.
5- YouTube represents an opportunity for everyone who has a passion or interest, to turn this passion or that interest into an opportunity to achieve a profitable and growing profit.
Watch the video below provided by the YouTube Academy, which talks about turning your passion into profit from YouTube.
6- YouTube is not an opportunity for a specific category of content creators, but it has opened new horizons and opportunities for photographers, video designers, actors, directors, etc.
In short, YouTube is an online version of the world of cinema and television. It is a more innovative and flexible version, and its doors are open to everyone without discrimination, and you, my friend, have every right to enter through its open doors.
.



What do I need to start earning from YouTube?
#1 YouTube Channel Idea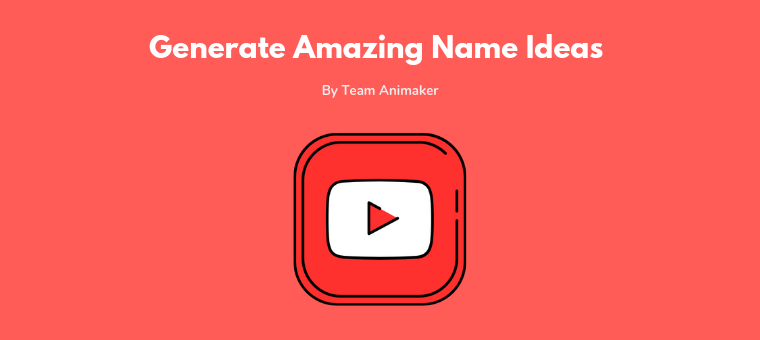 This point is considered the most important and most dangerous point ever on the way to profit from YouTube, and if it is implemented intelligently and wisely, it shortens a lot of effort and wasted time in the future.
To test the success of the YouTube channel idea, you must evaluate it according to two main axes:
They will be expressed here by these two questions:
Question 1: Is your channel going to be about an idea that you're good at?
There is always one thing that all YouTube stars have in common, or let's say all the successful and famous YouTube channels, that they are good at what they do.
Let's take, for example, one of the famous and successful YouTube channels that specializes in teaching makeup for girls. You will find that the girl who owns the channel or presents the material is interested in the world of makeup.
She has great knowledge about this world, and you will always find her seeking knowledge and learning about the field of makeup to offer something new to her followers.
Here, as an aspirant to profit from YouTube, you must have the idea of ​​a YouTube channel that revolves around a field that you are interested in, well-versed and knowledgeable about it, and you have a passion and love to always learn in this field.
Second question: Is there an audience that is interested in what you intend to present on your channel?
Suppose in the previous point that you are interested in astronomy and space sciences and intend to create a YouTube channel on this topic, in the next point you have to measure the size of your expected audience:
Here are some points that will help you understand the size of your potential audience:
1- Use the Google Keyword Planner tool, enter the most important keywords that your channel will revolve around, and write down the monthly search rates for each word.
2- Search YouTube for channels similar to the channel you want to create, and write down the number of subscriptions to each (remember that the low number of subscribers may be due to the poor quality of the channels, not the lack of an interested audience).
You should also search for videos similar to what you want to present on your channel, as some channels that offer various content may contain one or more videos related to your channel idea, also without the number of views for each video.
3- Search the social media for groups or pages that talk about ideas that are identical or similar to the idea of ​​your channel, and write down the size of these groups and the level of interaction with them.
As for how to define the idea for your YouTube channel, or to get ready-made channel ideas, you should return to the topics below:
#2 skillset
Now you have the idea of ​​a YouTube channel according to your interests and passions, which I found to have a large segment of the audience already interested… Very cool. Now you have to know what skills you need to start implementing the idea.
Although working as a YouTube publisher is something that is flexible and can be started with minimal possibilities, there are some important skills that you must possess if you want to create a promising and fast-growing YouTube channel.
I will list the most important skills required in the YouTube world, but this does not necessarily mean that you need all of them to start your channel and profit from it, as there may be certain skills that you will not need according to the nature of your channel.
It is also important to say that most successful and profitable YouTube channels are not based on one person, but behind them is an entire team working together in different disciplines, so you as a channel owner do not have to possess all the skills that we will mention below:
The first skill: speaking, reciting, acting, explaining, and commenting
Of course, you have to have the skill that matches the nature of the content that you intend to present on your channel and to clarify, let's continue our example of space and astronomy… You have to have good skills in communicating information and commenting on hot news in the space world, and the ability to explain and simplify difficult concepts..etc.
Second skill: photography
Video quality is a very important element to get more views, and then make more profits, and of course, the quality of the video depends largely on the photography skills of the photographer.
The third skill: editing, editing, and directing
Good photography without good directing is nothing, so to complement good video shooting, there must also be skills to produce this photography professionally, and this requires some effort in learning and gaining experience.
Fourth skill: Marketing
Everything that happens through the Internet needs marketing efforts to bear fruit, and this applies to profit from YouTube as well.
As a YouTube channel owner, you must have some knowledge and skill about how to market your videos and channel, whether through YouTube itself or other social media, or an independent blog for your YouTube channel.
What do you do if you don't have a skill you need to earn from YouTube?
What if you do not have some of the skills mentioned above and want to start under any circumstances, is there a good alternative that you can rely on on without having to learn all these skills? In fact, yes there is an alternative.
The alternative here is outsourcing to complete specific tasks that you are not good at, for example, you can rely on yourself in the filming stage (if you are good at it), and rely on external sources in the montage stage, for example.
There are three different forms of external sources, which you can rely on to complete tasks related to profit from YouTube.



Here is an explanation for each of them:
Figure 1: Getting a partner
Assuming the same as our previous example, which is that you are good at photography but not good at editing, then you can search for a partner who will do the editing and preparing videos for a percentage of the profits.
Figure Two: Contracting with a Freelancer
The second form of outsourcing is to search for someone who knows the skill you are looking for and contract with him. For example, you can agree with him on a certain amount for each video that he edits and prepares.
Figure 3: Relying on freelancing platforms
In my opinion, this is the easiest and fastest way to get external sources to complete specific tasks. Through freelance platforms, you can get the tasks you want to be done with precision and at an excellent price.
And for those who do not know what freelance platforms are: they are platforms that act as an intermediary between sellers and buyers in the services market, with you will find services in all kinds of tasks that come to your mind.
For example, in the world of the video industry, you will find services for making all kinds of videos, services specialized in making intro videos, services for editing videos, and services for sound effects…etc.
One of the most important and most popular freelance platforms is the Fiverr platform, on which you will find professionals in the video industry. You may be surprised if you know that there are more than a thousand services on Fiverr directed and dedicated only to owners of YouTube channels.
Which covers all aspects of success and profit from YouTube, which range from creating channels, marketing them, creating videos, marketing them, designing professional introductions…etc.
You can check it out for yourself using the link below:
The wonderful thing is that there are more than 50 of these services owned by freelancers 
YouTube-specific services for freelancers on Fiverr
For more information about Fiverr as a great solution to accomplish tasks, and to learn how to register and deal with the site with detailed explanations and illustrations, read the articles below:
#3 A set of equipment and tools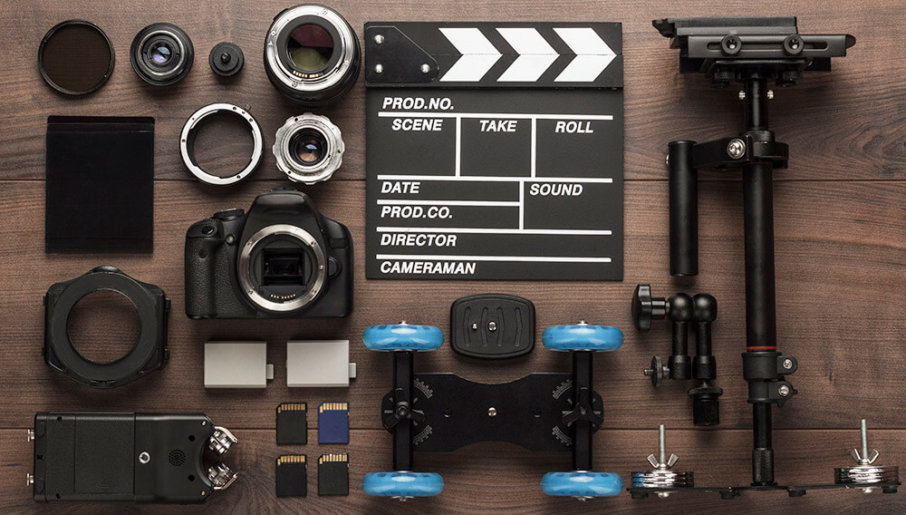 It is generally known in our life that good skills require having the right tools to implement them and turn them into concrete work. Likewise, in the world of profit from YouTube, all the skills mentioned above need tools to bear fruit.
Before starting to include the list of tools required in the world of YouTube, we should also point out that as you are looking to profit from YouTube, you do not have to have all the tools that will be mentioned below, the tools required in your case depend largely on the nature of your channel and the content you want to provide.
1- photographic equipment
Your photographic equipment can be your mobile phone camera, or it can be specialized and advanced heavy photographic equipment, including lighting and sound recording equipment.
2- Programs for creating and editing videos
These are programs that specialize in creating and modifying videos, adding some parts in the foreground and end, and making optical illusions…etc.
Of course, there are marketing tools that you will need as well, and you can learn about them through the topic of the best e-marketing tools for all disciplines.
#4 Financial budget to meet expenses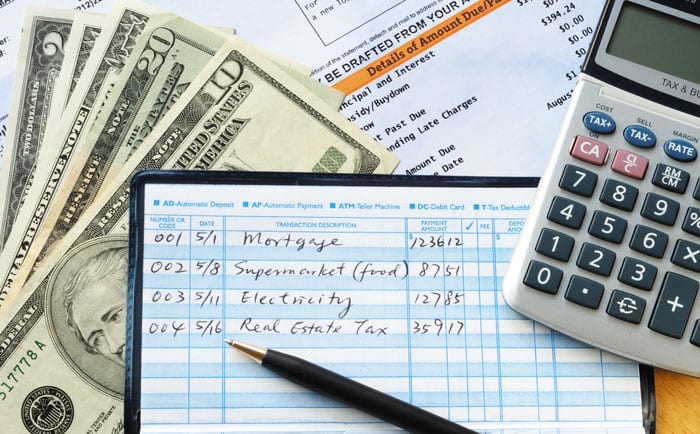 Profiting from YouTube is like any other business, it needs investment to develop and grow to get faster growth and a greater return.
You must have a financial budget to meet the expenses of your channel (for example, hiring freelancers to perform certain tasks, running paid advertising campaigns, etc.).
You must stick to this budget towards your channel, here investing in your channel will save you a lot of time and effort, and it is your fastest way to get a channel that generates a satisfactory profit for you.
#5 Business Plan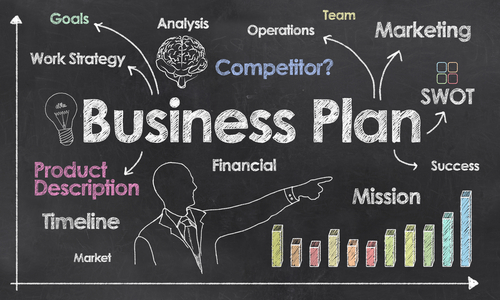 The plan is the crown that will crown all your efforts with success, and it is the element that connects all the previous points and makes them work together in harmony. In short, the plan is the way to success.
In the points from the first to the fourth, I dealt with the requirements for profit from YouTube in general, but at this point, I will give you the keys that will enable you to know which of these requirements you will need, according to your specific case.
Here are a set of questions that you need to answer to determine your business plan:
The first question: What kind of videos do you intend to publish on your YouTube channel?
Of course, there are a lot of options here and these are the most famous:
Appearing on the face to talk and discuss, explain an idea or information, or try to entertain the audience through comedy.

Various live photography (such as videos of animals, archaeological sites, landscapes, etc.), which can be with audio commentary.

Show static visual content (such as images and written texts) with audio commentary.

Advanced visual content with background music to illustrate an idea or information (such as animation, animation, or motion graphics).

Screen recording (mostly to explain a program or to record any educational activity directly from the screen).
For more details, information, and ideas on this point… Return to the article with the link below:
How to Create a Professional Video (Step by Step)
Second question: Will you work alone or will you form a team?
By working alone, you can save a lot of money, and use it in other aspects such as marketing, but also by working on your own, you lose a lot of rapid growth opportunities, and you will not be able alone to do everything perfectly.
In any case, this point is related to your budget and the nature of the channel you intend to create, and the format of the videos in it.
The third question: What is the size of the budget that you will invest to profit from YouTube?
The size of the budget is a very important element in your plan to profit from YouTube, the financial investment can shorten a lot of time and effort, and through it can achieve rapid growth rates, but the important thing here is to set priorities and distribute the budget according to importance.
The budget, of course, depends on many factors, such as the quality of the videos, participation in exchange for hiring others, the rate of publication, the amount of growth required, etc.
Fourth question: How much time do you intend to devote to profit from YouTube?
Of course, working in part will never produce the results that can be obtained by devoting the full time.
The fifth question: What is the method that you intend to use to profit from YouTube?
Everyone knows the traditional way to profit from YouTube is through placing Google ads, but there are many other ways to profit from YouTube without AdSense.
One of these methods is affiliate marketing, selling a special product or service, or making promotional videos for brands… Read, for example, the article with the link below, which talks about a full explanation of a strategy for profit from YouTube and affiliates:
How to earn 50 dollars a day from YouTube and Affiliate
Now that we are done with the requirements… let's start to take the steps to profit from YouTube in an organized manner and detail:
Steps to earning from YouTube
Step 1: Create a YouTube channel
To make a YouTube channel, you should return to a previous topic in the winners entitled  How to make a YouTube channel, in which you will find a simplified explanation of the work of the YouTube channel and adjust it with the illustration.
In any case, creating a YouTube channel is very easy, and it does not require more than one Google account, and with some simple steps, you can choose an appropriate name for your channel, and then start preparing it in terms of description and its image..etc.
Second Step: Start supplying your channel with videos on a consistent and continuous basis.
Start with all your might, and try to implement the ideas of attractive and interesting videos at the beginning, through which you can attract subscribers to your channel. 
Keep posting new videos, try to avoid the mistakes you made in the previous videos, listen to your audience, even if it was a little at first, try to please them and benefit from their advice and suggestions, and always encourage them to share their opinions.
For some tips on creating a YouTube video, you should go back to How to  Create a Successful YouTube Video.
Step 3: Start marketing your channel and videos
Create social media pages for your YouTube channel.

Run paid advertising campaigns on YouTube.

Ask your friends, family, and relatives for help to help you get your videos to more viewers.

Try to reach reciprocal marketing agreements with channel owners in the same field as yours, or close fields.

Try to take 

advantage of the trend to get more views

 (Exploiting the trend means making videos about hot events or famous videos).

Encourage viewers of your videos to subscribe to the channel, and share your videos on social media.

Create a blog for your YouTube channel, publish text content about the videos and embed the videos in the blog. (See 

Steps to create a free WordPress blog

.)
Here are some topics in the winners that will benefit you greatly in the point of marketing your channel and getting more views, which I highly advise you to read as soon as possible:
Step Four: Start Monetizing YouTube
There are many ways to profit from YouTube as we mentioned above, but the most important and most famous is through participating in the YouTube Partner Program.
It is worth noting that there are conditions to join the YouTube Partner Program, which must be met to activate the profit from the channel, which YouTube calls: "eligibility requirements to join the program."
Here is a list of the conditions or requirements for profit from YouTube:
Channel compliance with YouTube monetization policies.

You are located in a country where the YouTube Partner Program is available.

4000 watch hours in the last 12 months.

At least 1000 subscribers.

Owning a Google Adsense account and linking it to the channel.
For a detailed explanation of these conditions, and how you can achieve them successfully… read the article in the link below:
Terms of profit from YouTube (a simple explanation for beginners)
To find out the status of your account regarding making a profit, and to start the steps for making a profit, go to the Youtube Studio, and then go to the Profit tab from the menu on the right.
The application consists of 4 steps:
Read and agree to the YouTube Partner Program terms.

Subscribing to Adsense or linking an existing AdSense account to the channel (in case you meet the requirements for viewing and subscribers… then you will find a link to subscribe to Adsense on your account status page that I mentioned above).

Set your advertising preferences (i.e. choose the type of ads you want to show on videos).

YouTube will review the channel to ensure its compliance with YouTube's terms, and you will be notified of the decision within a month.
If you want me to advise on this point it is; You should completely ignore the idea of ​​profit at first, and use your focus, effort, and time to enrich your channel with more attractive videos (succeed first and profit will come, do not worry).
Important points and tips about earning from YouTube
In this part, I will include for you a set of important points and tips that will help you in your journey to profit from YouTube.
1- Important YouTube links
First link: YouTube guide on copyright
Through it, you can learn about everything related to copyright, how to avoid hacking, and how to deal if others violate your copyright.
This video explains the idea of ​​property rights easily and entertainingly.
Second link: The official YouTube creator website
Third link: YouTube Creator Academy
On this site, you will find great free courses and educational materials provided by YouTube for content creators.
Fourth link: The official YouTube blog for content creators.
Fifth link: YouTube's policies towards published content
I highly recommend going to the links above and reading the content in them. To succeed in the kingdom of YouTube, you must clearly understand the laws of this kingdom.
2- Profit rate from YouTube
One of the important questions on the minds of many aspiring to profit from YouTube, is "How much profit from YouTube?".
The rate of profit from YouTube per thousand views ranges from 30 cents (less than half a dollar) up to 3 dollars.
The profit rate from YouTube depends on many variables, the most important of which are:
The first modifier: the geographical distribution of viewers
Of course, the American viewer makes a higher profit than the Egyptian viewer.
The second variable: channel specialization
YouTube works on a targeted system so that the right ads appear in front of the right viewer, and of course, the nature of your YouTube channel's content attracts viewers with specific interests.
For example, if your channel is about reviewing the types of smartphones, it will naturally attract those interested in buying new smartphones, and then ads for online stores that sell smartphones will appear in front of them.
But if your channel is about the world of space, it will attract another type of viewer, and then another type of advertisement.
Of course, the price of clicking or viewing each ad is different from the other, so the profit rate is affected by the quality of the ads that are affected by the nature of the content of your YouTube channel.
The third variable: the target group
The profit rate from a YouTube channel targeting young people is different from the profit rate from a YouTube channel targeting the elderly who own a business and can buy freely.
The fourth modifier: the length of the video
A 3-minute video earns less than a 15-minute video because it can have more than one ad, but you have to take into account how long the viewer will be watching the video.
The viewer might leave the 15-minute video after the second minute in case it wasn't engaging enough.
3- Innovation and creativity play a key role in your profit from YouTube
If you intend to present a traditional and repetitive idea from many channels, and you want to implement it traditionally, I advise you not to enter the YouTube game from the ground up. Profiting from YouTube requires some innovation and creativity from you.
YouTube viewers are drawn to creative, non-standard content, and will only subscribe to your channel when they find something different.
Here are important tips to connect the audience with you, be creative, and be different… Read the full description of this post on Instagram, and follow us there as we publish information like this constantly.
4- Do not focus on profits at the beginning of your journey
Profiting from YouTube is not like setting a system to generate profits, but it is a work that should initially aim to satisfy the viewer, attract more viewers, and form a large community interested in the above.
Of course, by working in this direction, profits will be the obvious result of your efforts, and they will inevitably come in many ways.
5- Benefit from the experiences of others but be yourself
Seeing what competitors are always doing will give you new ideas and broaden your horizons, so keeping track of your competitors is a very important element, but…!
Avoid falling into the trap of imitating others, and following in their footsteps. Rather, make yourself a special identity, thought, and style, and always work to give your YouTube channel a brand that makes it distinctive in the YouTube world.
Read also: YouTube SEO: 7 steps to make your videos top search results
6- Profiting from YouTube is an area of ​​investment like any other business
You do not have to have passion and knowledge about a particular topic to profit from YouTube, also you do not have to have any knowledge about the world of YouTube and how to work as a content creator.
But you can always invest in profit from YouTube by bringing in experts, and making them work for yourself… YouTube is a great opportunity to invest money and generate a good profit.
Here we have to point out, that this idea will succeed only if you have a reliable and experienced team, and it has all the skills and capabilities necessary to profit from YouTube, and it depends on you on the funding side only.
Read also: Ways to invest money online (comprehensive guide)
Youtube professional courses
There are many youths who prefer to rely on educational courses to learn something, so here, for the topic to be completely complete, I will put in your hands a set of professional education courses.
 Which you can rely on if you prefer an organized academic study (including what talks about making a professional video, including what talks about video marketing…etc.
1- Make Epic Videos for the Internet
This course is one of the very powerful courses in the point of making videos professionally, in which you will learn everything you need to make a great video that attracts millions of views, whether on YouTube or Facebook.
2- YouTube Masterclass – Your Complete Guide to YouTube
This course covers how to properly create a YouTube channel, and will teach you how to get followers and how to build a brand for your YouTube channel.
3- 2020 YouTube Marketing & YouTube SEO To Get 1,000,000+ Views
This course specializes in teaching you how to market your videos on YouTube and improve your videos for search engines (SEO), to reach a million views of your videos.
4- The Complete YouTube Course by YouTubers with 100mn+ Views
Another course that will teach you how to succeed on YouTube.
5- Adobe Premiere Pro: Video Editing for Beginners
If you want to invest in yourself, learn how to deal with Adobe Premiere Pro (the most important and best video editing program), and this is exactly what this course deals with.
6- YouTube Affiliate Marketing Mastery
This course will teach you how to earn from affiliate marketing by using YouTube as a marketing channel for your affiliate products.
7- How to Create Animated Videos with PowerPoint
In this course, you will learn how to make great animation videos using PowerPoint.
8- Become a Successful Product Reviewer on YouTube
If you want to create a successful YouTube channel about product evaluation, this course is a great investment for you.
You can also go to Udemy yourself, and search for the appropriate course to learn the skill you need to profit from YouTube.
In the end, I hope that this topic will serve as a guide and guide for each aspiring to profit from YouTube, and I hope that the loyal winners will contribute to reaching everyone interested in the world of profit from YouTube.
I am very happy to receive your comments and opinions through the comments below.